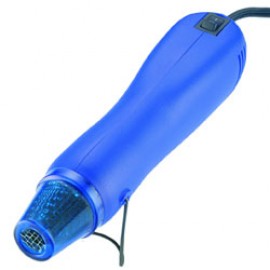 Craft Heat Gun
Product Code:
HG-300
Price: $37.50

* The heat tool heats form the surface down in making embossement on paper, fabric or any craft foams.
* Perfect heats tool with embossing powder for puffing up liquid applique.
* Plastic safety shield with build-in bracket for table-top purpose.
* On-off switch for easy control.
* No more scorching,wraping or over-embossing.
* It is faster, easier and worry-free to dry your painting or melt embossing powers.
* Concentrates the heat in a small area for accurate result.
* CE & UL approved.